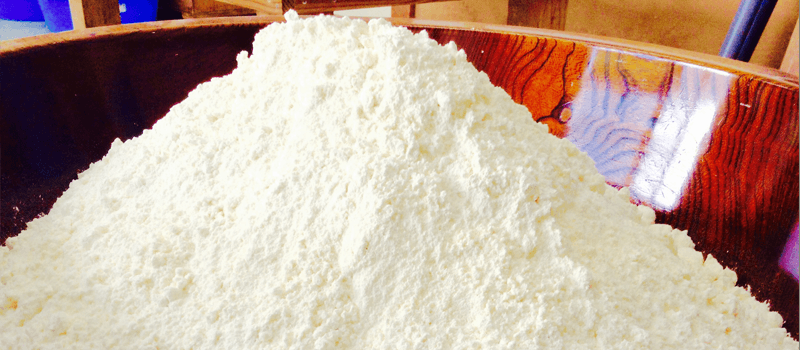 ---

Udon noodles trader of raw materials is a very simple one plus flour salt water.

Our flour is blended with its own, several, manufactures at all stage hand-made by skilled artisans using techniques by-hydrolysis method.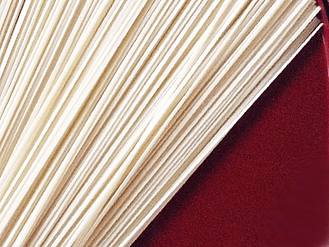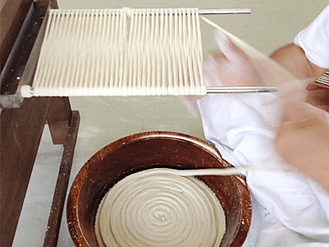 -Hydrolysis by the artisan's intuition was passed overnight formulated its own flour, salt(Approximately 60%)Used formula, work out by hand.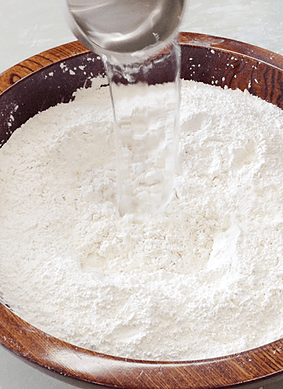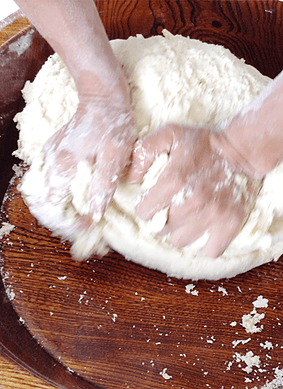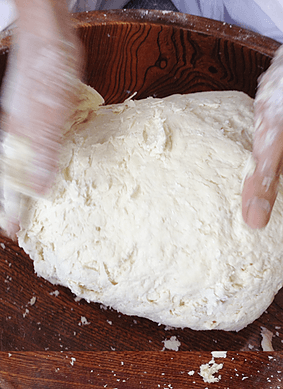 Ageing spent the dough once the sleight, while judging the aging State of the day returned kneading by hand again.

Spend a unique fabric containing air, to put the thumb in the dough while carefully polished and aged finish 小半日 time.

The origin of all of the work. Noodles are determined by trained craftsmen says.

Aged noodle dough is molded almost square in by artisans on the cars, the 3 cm width bar will furnished.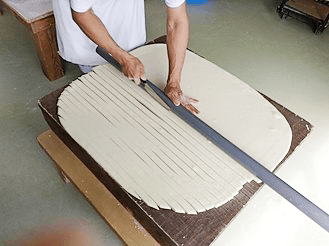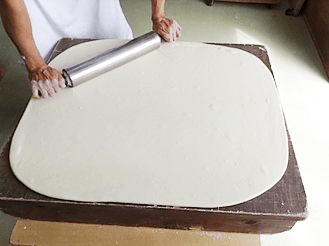 Use the beat about 3 cm thick, stick and knife to use about 3 cm wide.
By Smokey and exquisite artisan hand finish.

Due to this weight, invents the hand's good bad--will be controlled by the difference.


3and rolled formed in the cm square fabric corner is lost by the hands of the craftsman, will be formed to further narrow. It is one of the high difficulty level and become flat, soft fabric is moved by the pressure process.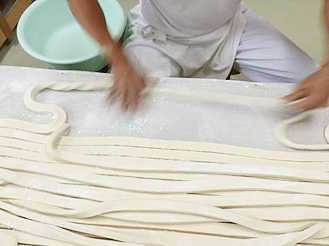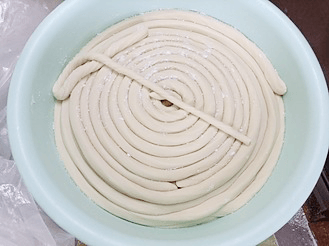 Kept on spiral the dough to be reconciled and overnight maturity time.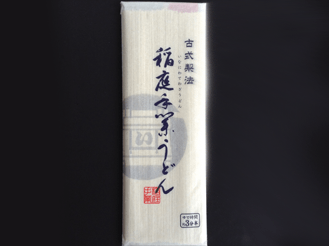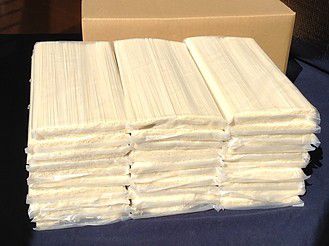 4Days and artisan hand made noodles are bagged separately for each product is carefully preserved, waiting for shipment.
This page has been translated automatically. Please note that it may differ from the original content.