Sale at [special price] for restaurants!


     


If you purchase Inaniwa Udon for business use at a restaurant, we will < it at > special price.
We will propose "quotation" and "sample product" separately from the shop price.
Please judge "Master's aging Rice garden texture" after the trial.
It is "special price" of 1 case unit (10 bags to 30 bags).

Please do not hesitate to contact us by e-mail or phone.
Phone 0183-42-5311
About "Inaniwa Hand-made Udon" aged by takumi

Our "Inaniwa Udon" is manufactured and sold by hand for 4 days using "hand kneading", "hand綯", "hand roll" and "drying" by skilled craftsmen who are particular about the old-style traditional manufacturing method.

Just as there is yeast in sake and miso soy sauce factories, there is this "yeast" in the Inaniwa Udon Factory. By making use of this yeast and layering "aging" in "aging" by the multi-water maturation method, the original rich flavor of wheat is drawn out and it is made into "light amber" noodles. We sell "Inaniwa Udon", a specialty that foodies like.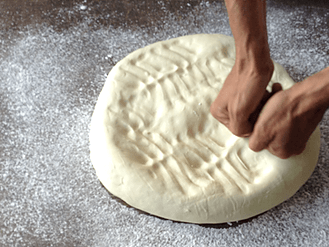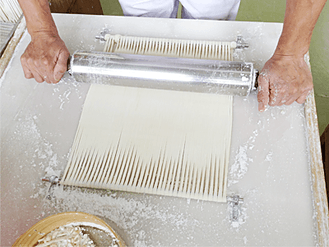 The best "inaniwa texture" that makes artisans mature foodies

When boiled, it creates "shiny shiny" and becomes a unique "inaniwa texture" that "firmness is strong and smooth with a smooth throat", resulting in an elegant and luxurious taste.

On our website, we introduce a wide range of information, from the manufacturing process of Inaniwa Udon, which has a texture that makes a beautiful person, to cooking methods for delicious eating, and the beautiful four seasons of the local Inaniwa town that created Inaniwa Udon.


Traditional old-style manufacturing method = Inaniwa udon = human resources development

Inaniwa Udon Don Communication
This page has been translated automatically. Please note that it may differ from the original content.